This software offers a new way to design modern video surveillance systems quickly and easy.
Latest version: 7.2 for Windows 8, Windows 7, Vista, XP SP2  (what is new?) For Mac users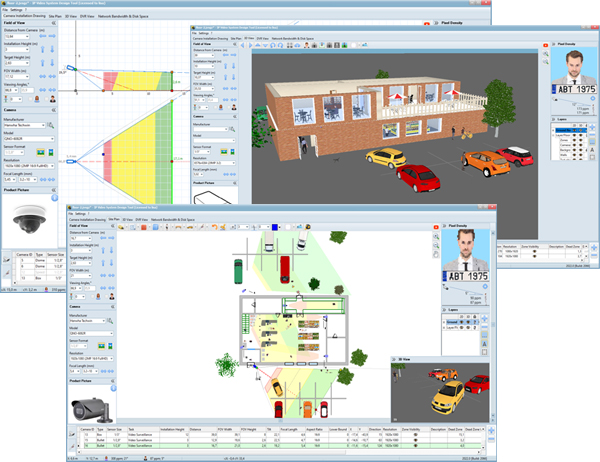 With IP Video System Design Tool you can:
Increase efficiency of your security system while lowering costs finding the best camera locations
Calculate precise camera lens focal length and viewing angles in seconds
Check the field of view of each camera and find dead zones to increase the security level of your premises using 2D and 3D modeling
Get estimations of required network bandwidth to shape the network video systems with any number of IP cameras and video servers
Calculate the required HDD storage space for video archive
Load site plan / floor plan JPEG or BMP background images from AutoCAD, Visio or Google Earth
Copy your calculations, drawings and 3D mockups to MS Word, Excel, Visio or other software to create an excellent project documentation
The only CCTV system design software with integrated network bandwidth and storage space calculation
Only with IP Video System Design Tool you can calculate both network bandwidth and storage space for 15 camera resolutions and several compression methods, including H.264, MPEG-4 and Motion JPEG. IP Video System Design Tool enables the system designer to find optimal FPS and compression that tailors to LAN capabilities and calculate required HDD storage space. Frame size estimations are based on the result of our own compression research, thanks to our extensive knowledge of compression algorithms and wide range of real-life CCTV experimental data.
IP Video System Design Tool includes field of view calculator, lens focal length calculator, CCTV storage and bandwidth calculators, megapixel camera resolution calculator and many other CCTV tools so you can design a video surveillance system quickly, easy and professionally.
How it works?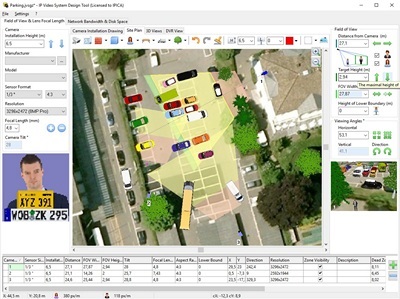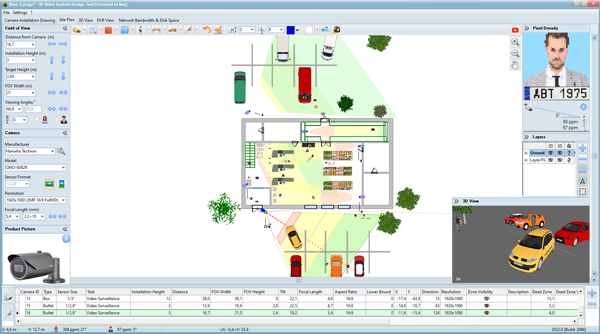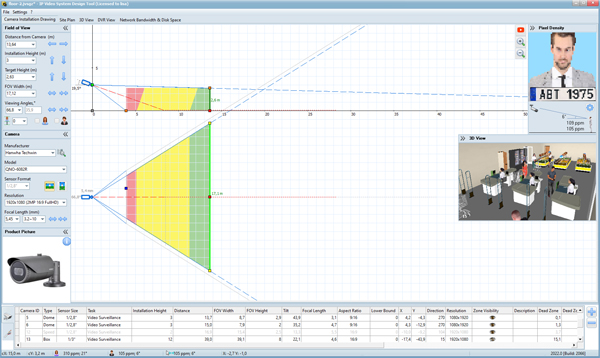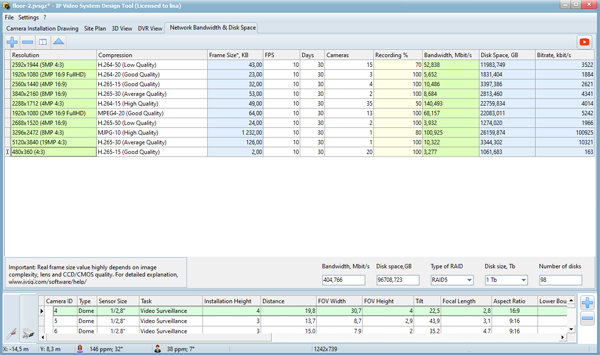 What people say about this software?
-"Since the first time I have used IP Video System Design Tool then I have immediately understood the potentialities of this software. Practically – using one tool only – it is possible to shape an over-IP CCTV system, starting from the calculation of the lenses up to the calculation of the cameras bandwidth and the space of video storage on disk. I believe that IP Video System Design Tool is really a powerful software whose use is essential for all those technicians that daily work in CCTV field"
Franco Talamonti

, Business Development Manager, Sintel Italia SpA
-"IP Video System Design Tool is exceptional. It provides a more accurate estimate of storage because it provides the ability to compensate for different codecs and includes to ability to visually see the camera's area-of-coverage"
Anthony Caputo

, Homeland security DVS projects, IBM
Author of "Digital Video Surveillance & Security" book
-"One of the common challenges for CCTV installers and system designers is the time and often detailed knowledge required to calculate and document complex storage and bandwidth calculations the application makes it quick and simple. The ability to export this information to a spreadsheet or diagram allows professional additions to proposal documents and presentations.One of the main reasons I purchased the software is to quickly show a comparison of the different compression methods in a single table which is made simple by duplicating the existing calculations.
The lens tool is probably the best visual representation and documenting tool I have used to date and probably worth every penny of the software for this feature alone"
John O'Driscoll , Integrated Systems Technical Support Engineer,  ADI-GARDINER
www.adi-gardiner.com
- "Anyone seriously working in the CCTV business should use JVSG IP Video or CCTV design tools. It is great to visualize the effects of different camera-positions and the use of different lenses. It shows even in 3D!! By using this software it is very easy to show the installer or end-users  what the end-result will be per camera."
Norman Graafsma

, Independent CCTV consultant, DUVICON CCTV Consultancy,
www.duvicon.com, the Netherlands
Who uses our software?
Over 2000 companies design video surveillance systems with the help of IP Video System Design Tool.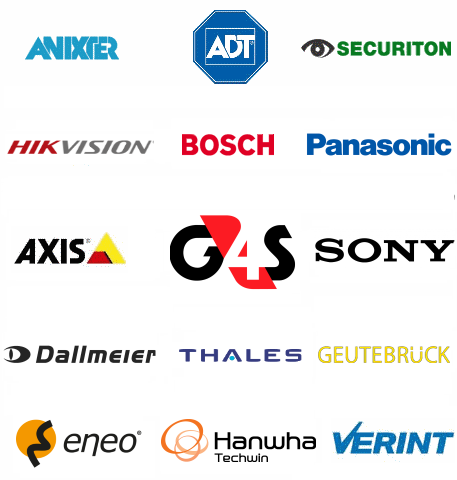 How to download free 45 days trial version?
To download the latest version 7.2 [Windows 8, Windows 7, Vista, Windows XP SP2, ZIP, 41 MB] or version 6.4 [Windows 7-Windows XP, ZIP, 15 MB] please click here.
Some 3D models for Pro version can be downloaded here.
Instructions for Mac OS users.
This version includes Spanish, Chinese, German, French, Italian, Portuguese, Swedish, Greek, Czech, Dutch, Hebrew, Russian, Turkish, Chinese, Japanese, Polish, Bulgarian and Romanian localizations.
We recommend to use AMD/ATI Radeon graphics cards for large video surveillance projects.
How to purchase?
You can purchase the software fast and secure using Credit Cards or PayPal via our e-commerce provider. Also it is possible to use ACH, Direct Debit, Purchase Orders,  Money Bookers, Local Bank Transfer or International Wire Transfer.
See also: