White Paper: From CCTV Pre-visualization of Design to Fruition
- "Have you experienced the difficulty in getting the design outcome from a CCTV Designer to someone that is unfamiliar with the nuances of CCTV cameras ability? I am a Board Certified Physical Security Professional (PSP) with 28 years of experience ranging from Install, Service, Project Manager (PM), Design and Sales. In the past, we would use a lens calculator setting the object distance, adjusting forcamera size and lens size on a disc to obtain the horizontal and vertical lines that a camera wouldprovide. Then along came the lens monocle which provided a view associated with a lens millimetersetting. These were acceptable tools of the trade in the analog world for a CCTV Designer"... read more

by Jay C. McCormick 

PSP, CAHSO, ESCO Communications
- "I have been selling "digital" camera systems for over 15 years, and it has always been difficult to explain to most customers why they need more cameras than they initially expected. Before I purchased your software, I would try to explain why, but many prospective customers felt like I was trying to sell them more equipment than they needed.
After purchasing your software, I have been able to get the customer involved in designing the system that they want.
When they see the area that the cameras cover or more importantly don't cover, they understand the balancing act we perform, balancing quality of coverage vs budget requirements.
It is great to have them tell me that they desire more cameras, rather than me telling them that they need more.
I have consistently sold larger camera systems, and have customers that are more satisfied because they were involved in the design process."
Eddie Notgrass 

, President, Progressive Protection Security Systems Inc, www.ppprotection.com
- "JVSG's IP Video System Design Tool is a must have for any system designer. There is no need for guess work anymore. Using this excellent feature rich software you can design a detailed and accurate system from the comfort of your office. No more blind spots or miscalculated lens sizes. It truly is a must have!'

Stephen Cronshaw

, Field Technical Services Engineer,  ADI Global Distribution
- "The software is an essential tool that I use to insure that I have adequate coverage for my CCTV projects.  It is excellent to help eliminate dead areas and provides a graphical representation of what the camera sees.  It is an invaluable tool".
Eric Martin

, PSP
- "As a security consultancy specialising in the retail environment, we find this product invaluable in helping our clients understand the impact changes in their retail layouts will have on their business protection models. The ability to import 3D models from our own libraries of retail fixtures and fittings has meant we can provide a real world environment for them to visualize the CCTV coverage they will have, and thus be able to accurately plan their security strategy. We fully endorse this product and advise consultants and installers alike to make use of it in their presentations to clients."

Jeff Scott

, RISC, MASC,
Director,
NorthStar Security Consultancy
- "IP Video Design Tool made our work easier and more effective. The time spent on lens calculations and pixels per meter has decreased substantially".

Martin Nordin 

, Founder, IP Advance Sweden AB
- "I love a great piece of software and that's what IP Video Design Tool is!
It delivers all that I need to know to produce an accurate model of the network and hardware resources required to deliver an IP based system to meet a clients needs. It allows me to fine tune the system parameters to meet a customers budget. Adjusting quality, CODEC's, recording rates and duration to give a trade off, accurately stated, so this can be given to the client for his sign off and I can close the deal."

Tom Kershaw 

, Business Development Manager, Vivotek, UK
- " Over the years that I have been using your product I sent a handful of emails with questions and requests. The responsiveness has been absolutely first rate. I have never had such a positive experience with any other company. Being in the surveillance business I had the opportunity to recommended your design tool to others in this industry at least 100 times and I have always mentioned the great support."

Bob Noskowicz 

, Senior Systems Engineer, Pivot3, US
- "Since the first time I have used IP Video System Design Tool then I have immediately understood the potentialities of this software. Practically – using one tool only – it is possible to shape an over-IP CCTV system, starting from the calculation of the lenses up to the calculation of the cameras bandwidth and the space of video storage on disk. I believe that IP Video System Design Tool is really a powerful software whose use is essential for all those technicians that daily work in CCTV field."
Franco Talamonti

, Hardware Development Manager,
Sintel Italia SpA, Italy
- "Three things I like about the JVSG software:
1. The software allows me to use the customer provided PDF files and overlay the camera placements and visual projections efficiently.
2. I can create a virtual working space with objects such as walls and people that make sense to my customers. Thus they provide instant feedback to refine my design.
3. The software is quickly learned and has tools to support the installation team as well as the design team. These touches help me tremendously. Keep up the great work."
Jose Frias

, KASTLE SYSTEMS, kastle.com
- "Because we develop video analytics tools we have to understand the relationship between the object we're trying to detect and track, and its surroundings. What I needed was a quick and easy way to visualize the dead zones ("I can't even see the object"), the relative size of the object (at its furthest) to the field of view ("I can't track the object because it's too small") and the relative size of the object (at its nearest) to the field of view ("I can't even start to track the object because it moved to fast"). The IP Video System Design Tool gives me the data to answer these vital questions. Without the answers, I will end up designing a system that may not be fit for purpose"

Dr Bob Banerjee

, Product Marketing Manager, IP Video, Bosch Security Systems, www.boschsecurity.com, US
- "Anyone seriously working in the CCTV business should use JVSG IP Video System Design Tool. It is great to visualize the effects of different camera positions and the use of different lenses. It shows even in 3D!!
By using this software it is very easy to show the installer (like a CCTV wholesaler will do) or end-users (like a CCTV consultant will do) what the end-result will be per camera."

Norman Graafsma 

, Independent CCTV consultant, DUVICON CCTV Consultancy, the Netherlands
- "I find this software solution to be an invaluable tool in designing a CCTV system and presenting results in a PDF format to prospective customers. The simplicity of design and use enhances my ability to inform and educate. It has already been the deciding factor in a number of my contracts."
Glenn McKenna, SecureTech Digital Video Systems, Canada
- "I use the JVSG's IP CCTV designing software since 2010. Buying this software has been the best business investment. The software is not complicated to use and is very user friendly. Besides the calculators, the 3D picture is my favourite software feature. I believe the JVSG IP CCTV software is the best designing tool on the market and I highly recommend this product to video system designers."

D. Dario

, CAS, CFC, CCI, Senior Security Consultant, IRISS Security Solutions
- "I am finding that after a couple years of use it has become a valuable tool in my designer toolkit. I helps me conceptualize a customers ideas into a visual aide that I can present directly to them at planning meetings and can 'tweek' and refine the FOVs and camera perspectives just to their particular criteria. I get great response from my inhouse clients when I can overlay the cameras over our facility's plot plan and give them a camera perspective of the locations and FOVs that I would not be easily able to do without the tool. Thank you for a great product!"
Joel Kriener, Sr. Project Manager, PBF Energy, US
- "I started to design video surveillance systems relatively recently. Shortly I realized that I needed something to better evaluate the planned design. Vendors and the web give plenty of tools (focal lengths, field of view, lens calculation, resolution comparisons, network and storage load), but I was surprised no one can show you what you will really get on the operator screen and an estimation of the effectiveness of the camera placement. JVSG IP Design Tool does all these things in a very intuitive way."
Marco Desiati

, Network Infrastructure Consultant,
Anixter, Italy
- "I love IP Video System Design tool. It allows me to provide a sophisticated CCTV camera layout to prospective customers for many applications such as Video Analytics, General Surveillance, LPR and more. The fact that I can calculate pixels per foot, object percentage of FOV, height, angle, object distance and other parameters is amazing.

Greg Skarvelis 

, Chief Solutions Architect, Verint Video Intelligence Systems, www.verint.com, US
White Paper: From CCTV Pre-visualization of Design to Fruition – by Jay C. McCormick

PSP, CAHSO, ESCO Communications
Case Studies
LENSEC Case Study: LENSEC uses IP Video System Design Tool by JVSG to easily design large scale surveillance systems and mutually understand client requirements in a better way through 3D visual models.
-"Developing IP video and surveillance solutions can be a multidimensional task. Sure there are calculations you can quickly compile or pull historical information from. But that may only complete half of what you need. There are calculators on the web for FOV, Pixels Per Foot (PPF), Bandwidth, etc., but not an all in one.Pulling this data into a project format is critical for the development of the solution and also to review with the client." read more>>.
IP Video System Design Tool for airport video surveillance planning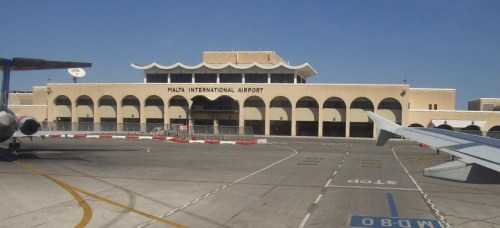 - "Designing CCTV in an airport can be quite a challenge. Through this software we can choose the right equipment lenses/resolution before the actual purchase. The design will end up very functional and objectives given are met. This program is quite an asset and saves us time in obtaining these designs. Will appreciate if 180 and 360 degree lenses are added to the software."
Ing. James Theuma,
Networks Manager, www.maltairport.com
Next >> Case Study: Spanish Railroad CCTV design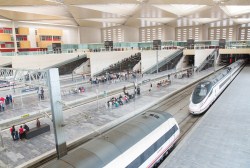 Video Tutorials | See what is new in v9.1 >>